Nutritional Therapy
Nutritional Therapy Colchester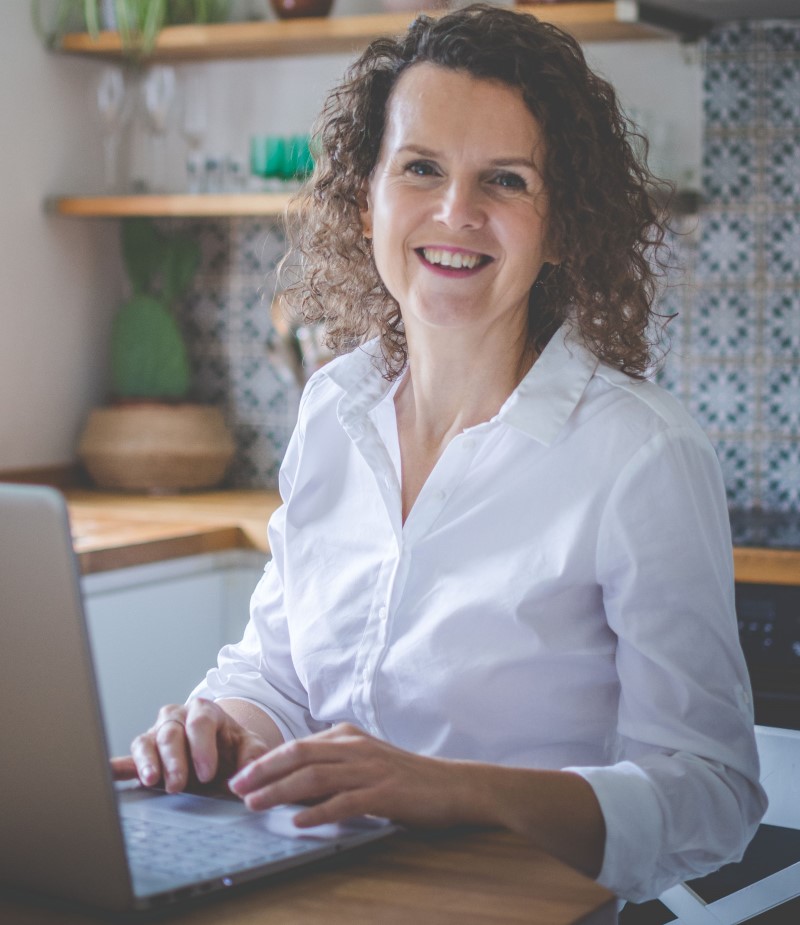 Karen Maude – Balanced You Nutrition
Karen is a registered nutritionist and nutritional therapist with a special interest in women's health & teenage nutrition.
She primarily works with busy women, helping them to feel at their best every day, by tackling weight, hormone, digestive, immune and energy imbalances and taking steps towards healthy aging.
Symptoms & conditions commonly supported include:
Weight loss
Polycystic Ovary Syndrome (PCOS)
Perimenopause and Menopause
Low energy and mood
Thyroid disease
Histamine intolerance
Urinary tract infections
Digestive difficulties e.g., IBS, constipation, bloating and acid reflux
Fibromyalgia
Autoimmune conditions such as Hashimoto's and Lupus
Sleep support

Need inspiration?
You don't have to have a health issue to benefit from nutritional guidance.  If you are lacking inspiration and looking for advice on how to go about improving your diet, invest in yourself and arrange an appointment with Karen to find out how you can tailor what you eat, to fit your stage of life and own particular health needs.

PERSONALISED CONSULTATION PROGRAMMES ON OFFER
Book in with Karen for a consultation programme to achieve lasting and sustainable changes.
Programmes include a minimum of two consultations, at intervals of 3-4 weeks, with initial appointments lasting up to 1.5 hours and follow ups 50 minutes.
Your first consultation includes an evaluation of your health and nutrition needs, discussion around your food diary, food likes/dislikes, shopping habits, cooking skills/equipment and lifestyle.  There's also a Nutrition action plan to take away and carry forward.
Follow ups entail a review of your progress and build upon your successes to ensure goals are met.

What's included in each nutrition action plan:
Food and supplement recommendations bespoke to your needs.
Realistic advice to match your lifestyle, budget, food likes & cooking ability/interest.
Practical tips & resources to ensure your plan is a success and low stress e.g., shopping lists, time saving tips reading recommendations and delicious recipes.
Nutrition education around the role of key nutrients, digestion, stress, sleep and more.
Laboratorytesting & GP testing requests, with DNA, blood, stool and urine analysis, to allow plans to be based on analysis (private testing is an additional cost).
Medication interaction checks with food and supplements, plus nutrient depletions.
Cooperation with GP's and health care professionals where appropriate.
Lifestyle suggestions to promote digestion, relaxation, immune health, blood sugar levels, energy and much more.
Email support between appointments.

Nutrition Check In Service
Take half an hour for yourself to talk about your diet and nutrition in the context of your age and daily life.  Find out which foods you need to eat more or less of, learn about healthy eating patterns, immune boosting foods, tips to enhance digestion and discover new foods to experiment with to enhance your health.
Walk away feeling inspired with tasty new meal suggestions, delicious recipe ideas and practical tips..
This service is appropriate for individuals who do not take regular medication and are without serious health conditions.

Fees
Nutrition Check In: £40
30 minute appointment
Core Programme: £195
(includes one initial consultation, one follow up consultation and nutrition plan)
Optimal Programme: £295
(includes one initial consultation, two follow ups, together with 2 review phone calls)
Follow-up Consultation: £85
(50 minute consultation taking place within 3 months of a previous follow up consultation)

Find Out More
Karen is available at the Manor on Saturdays and she also works online during the rest of the week.  Get in touch to discuss how you can work together to keep your nutrition on track and feel at your best.
Karen Maude (Dip NT mBANT CNHC BA (Hons) Psychology)
Tel: 07842 150 751
Email: karen@balancedyounutrition.com
Web:  www.balancedyounutrition.com