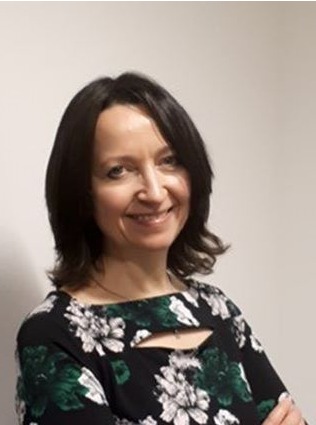 Kathryn Gillespie
After battling with my own experiences of stress, anxiety, food intolerances and auto-immune conditions I ended up using the therapeutic healing Vitali-Chi system, which started a journey that changed my life around.
Along with a passion for helping others, and after seeing the positive changes in myself, I have become a Vitali-Chi Relax leader running these special Relax mindful meditation sessions across the Colchester area for people seeking to enhance their health and wellbeing, and reduce stress and anxiety.
I help people by making them feel more calm, positive, centred and vibrant with the power of my calming voice and a specially designed copper wellbeing system. I deliver specially created guided visualisations accompanied with beautiful solfeggio vibrational music and relaxing AromaFrequencies.
Having learnt from my own experience, there's nothing more important than taking time out for yourself. It can make the difference between a calm, healthy body and mind, and one that is stressed, worn out and no good to anyone – especially yourself!
You cannot serve from an empty vessel!
Please contact Kathryn on:
Tel: 07721437372
More Information (PDF Download):  Vitali-Chi Relax at The Manor
Caroline Arduini
✨ Caroline has been a dedicated yogini for over 13 years with a 500 hour RYT qualification undertaken in the homeland of Yoga – India. ✨ Integrating the alchemy of yoga and heart wisdom into life, both on and off the mat, Caroline is driven by a commitment to embody Love, Connect to the Soul Self and Expand Consciousness. She teaches with Love and Enthusiasm for Yoga, Meditation and Heart Nature Wisdom and the transformation they can bring 💕 Greenheart is a heartfelt calling to assist others in applying yogic principles and universal laws of Love to unfold the Heart – blooming from within for a life lived with Ease, Grace and Flow 🦋
🧘🏻‍♀️ Meditation – Plug into the Magic of the Universe through breath work for calming and connection followed by guided breath focused meditation for deep stillness. End class with a short yet, practical wisdom sharing on Heart based living and Tea. Class is planned with so much Love to encourage you to move out of the mind and into the Heart, so that you may Integrate these teachings into every day life for luminous and harmonious living with Freedom, Joy and Love 💖
🌈All classes are suitable for beginners or those who wish to deepen / enliven their practice (of yoga and or meditation). You will be given the tools and understanding on how begin your own practice. 🌺 121's and private group sessions also available.
Caroline also works with Essential Oils for the physical, emotional, mental and energetic bodies. As a DoTerra wellness advocate, oily consultations, 121's and workshops are offered.
For further info and booking please contact Caroline:
Tel 07817 266 784
Email hello@greenheartyoga.co.uk
Web www.greenheartyoga.co.uk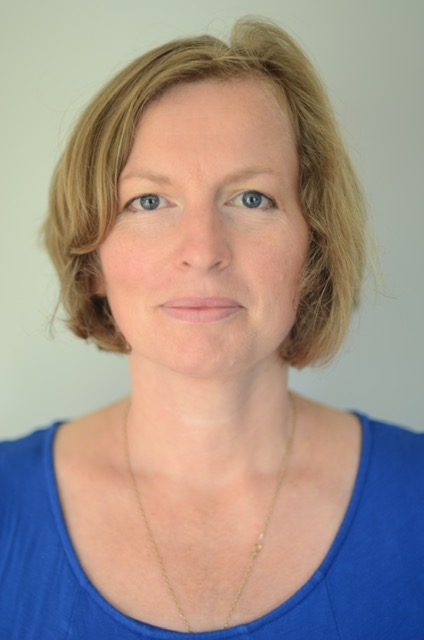 Prema Jyoti (Louise Fortunato)
Prema Jyoti (otherwise known as Louise Fortunato) is a British Wheel of Yoga trained teacher, mindfulness trainer and Integrated Yoga Therapist. She is also qualified to teach the British Wheel of Yoga Foundation Course, level 1, which she offers in Essex.
As a yoga therapist, Prema Jyoti has vast experience teaching expertly adapted yoga to those living with trauma (including PTSD), anxiety, fatigue and long-term illness/chronic pain. She is also trained to teach the Mindfulness Based Stress Reduction model formulated by Jon Kabat Zinn.  Her approach is inclusive, gentle and informative, blending classical yoga and mindfulness practices with her knowledge of cutting edge neuro-scientific understanding of the mind/body interface.
For more information on her work with PTSD and anxiety see www.luciaslight.org
Classes / Courses :
Restorative Yoga & Mindfulness
Wednesdays 1.15 pm – 2.45 pm (starts 26th Feb)
Deeply restful yoga, relaxation and mindfulness practices that ground and relax the body, calm (and often re-frame) the mind and positively impact the nervous system. Suitable for both those new to yoga and for experienced students who are seeking ways to reduce stress, anxiety and/or fatigue.
Initial trial session half price (£5).  Then £10 per session with monthly up-front block booking and payment required (e.g. typically 4 sessions in the month at £40).
Contact info@luciaslight.org or call 01206 272453 to book.
Mindfulness for Chronic Pain at the Manor Health & Wellness Centre
Eight-week course, meeting on Sunday afternoons from 2 – 4 pm (begins 1st March 2020).
Living with chronic pain can be isolating, debilitating, stressful and demoralising.  Sometimes even exercising can lead to flare ups and fatigue, making us withdraw from activity, which in turn affects our fitness and wellbeing.  Mindfulness meditation and practices have been shown in studies to be effective for helping chronic pain sufferers cope with their condition more effectively and in some cases reduce incidences of flare-ups and inflammation.  This introductory eight-week course on Mindfulness for Chronic Pain will cover the principles of mindfulness in relation to health in mind and body and provide a variety of practices designed to calm the nervous system, ease pain and help with fear and negative thoughts relating to both pain and illness.
Course dates:   1st, 8th, 15th, 22nd, 29th March & 5th, 19th 26th April 2020.
Course fee: £150.00 (includes resources)
Contact Prema Jyoti (Louise) via info@luciaslight.org  or call 01206 272453 to book.
Yoga & Spirituality  –  six month personal development course.
Course dates for 2020 (10th May, 7th June, 12th July, 13th Sept, 11th Oct, 15th Nov)
Bhakti Yoga is the Yoga of Devotion and for some a doorway to spiritual enlightenment.  Many of the yoga practices that we know from our modern day classes seem to have a practical health and wellbeing oriented purpose to them but we don't all experience them or practice them as a pathway to spiritual growth.  Nevertheless, many ancient yogic texts speak of enlightenment, discovery of the Self, the loss of the ego and ultimately of union with the Divine. Indeed, in past centuries/millennia, yoga was often taught only to priests, monks and spiritual seekers.
This six month course (1 full Sunday per month from 10 am – 4pm) examines some of the classical yogic texts concerned with spiritual enlightenment and discovery of the so-called Self, with a view to understanding more about the origins of yoga and the historical/philosophical and religious influences that have shaped it.  Students will also learn yogic practices and concentration/meditation techniques that enable us to find the quiet space within for either self-nourishment and personal growth or for the purposes of devotion/connectivity to God / Higher Consciousness.
Please note, this course is not "religious" in terms of being oriented to one particular faith. It is open to persons of any faith or agnostics and those with an open, enquiring mind.
Suitable for those with at least two years of consistent yoga practice. 
Course fee £325.00
To book this course or other courses/classes please contact Prema Jyoti (Louise) on:
01206 272453
http:// www.luciaslight.org