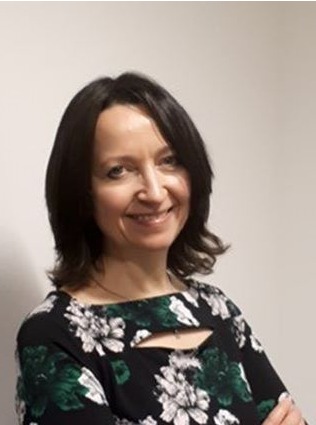 Kathryn Gillespie
After battling with my own experiences of stress, anxiety, food intolerances and auto-immune conditions I ended up using the therapeutic healing Vitali-Chi system, which started a journey that changed my life around.
Along with a passion for helping others, and after seeing the positive changes in myself, I have become a Vitali-Chi Relax leader running these special Relax mindful meditation sessions across the Colchester area for people seeking to enhance their health and wellbeing, and reduce stress and anxiety.
I help people by making them feel more calm, positive, centred and vibrant with the power of my calming voice and a specially designed copper wellbeing system. I deliver specially created guided visualisations accompanied with beautiful solfeggio vibrational music and relaxing AromaFrequencies.
Having learnt from my own experience, there's nothing more important than taking time out for yourself. It can make the difference between a calm, healthy body and mind, and one that is stressed, worn out and no good to anyone – especially yourself!
You cannot serve from an empty vessel!
Please contact Kathryn on:
Tel: 07721437372
More Information (PDF Download):  Vitali-Chi Relax at The Manor
Caroline Arduini
✨ Caroline has been a dedicated yogini for over 13 years with a 500 hour RYT qualification undertaken in the homeland of Yoga – India. ✨ Integrating the alchemy of yoga and heart wisdom into life, both on and off the mat, Caroline is driven by a commitment to embody Love, Connect to the Soul Self and Expand Consciousness. She teaches with Love and Enthusiasm for Yoga, Meditation and Heart Nature Wisdom and the transformation they can bring 💕 Greenheart is a heartfelt calling to assist others in applying yogic principles and universal laws of Love to unfold the Heart – blooming from within for a life lived with Ease, Grace and Flow 🦋
🧘🏻‍♀️ Meditation – Plug into the Magic of the Universe through breath work for calming and connection followed by guided breath focused meditation for deep stillness. End class with a short yet, practical wisdom sharing on Heart based living and Tea. Class is planned with so much Love to encourage you to move out of the mind and into the Heart, so that you may Integrate these teachings into every day life for luminous and harmonious living with Freedom, Joy and Love 💖
🌈All classes are suitable for beginners or those who wish to deepen / enliven their practice (of yoga and or meditation). You will be given the tools and understanding on how begin your own practice. 🌺 121's and private group sessions also available.
Caroline also works with Essential Oils for the physical, emotional, mental and energetic bodies. As a DoTerra wellness advocate, oily consultations, 121's and workshops are offered.
For further info and booking please contact Caroline:
Tel 07817 266 784
Email hello@greenheartyoga.co.uk
Web www.greenheartyoga.co.uk